The Professional Installer's Most Trusted Cable Supplier
We are committed to taking good care of our installers and dealers, so they can in turn take good care of you. This commitment to excellence is one of the many things that makes Tributaries special. Our great service, great value, great warranty and great products are four important reasons why we have won the coveted AV industry award "Inside Track Magazine's Supplier Loyalty Award" a record Thirteen times in the past Fifteen years!
Current Tweet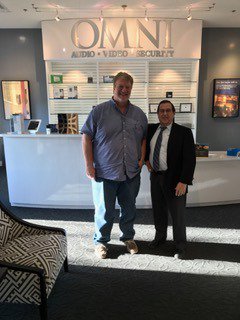 Joe Perfito visiting with Randy Presley, Omni Audio Video, Rockwall TX. #avtweeps https://t.co/EowhCZBVga
View More
Joe's Pledge
"As the founder and President of Tributaries, I pledge to provide you with excellent products through the use of advanced technologies and proven engineering based in science, along with industry leading customer service and support."
Joe Perfito, President